Skip to Content
Concrete Floor Coatings: Preparation is the Difference
At Fortress Floors Midwest Pro, we lay tough, durable, beautiful concrete floor coatings we treat you like family and we aim to always do a Great Job!  Whether our customers want us to transform their concrete garage floor, basement floor, concrete patio or porch, concrete sidewalk, or pool deck; our value, service, & performance is unmatched.
We have always been a family who believes more in the journey than in the destination and when we started our business, we set out to make each project the best journey for our customers. We believe the key is the preparation. Starting with setting the right expectations with our customers and walking them through the entire process so they know what to expect. Our sales team is highly educated with hands on knowledge of the installation process. They have been trained on the process and the product and have even used our giant 750 lb. Superabrasive Lavina Diamond-Bit Grinder.
When it comes to installation of your new concrete coating, floor preparation is everything. We estimate that we spend between 60 & 70% of our time during the installation phase preparing your floors creating the best foundation for our Fortress Coating to be applied. Adhesion is the key, by grinding off the top layer of concrete with our diamond-bit Superabrasive Lavina Grinder we create a coarse and porous surface and remove any weak or deteriorated concrete. Our grinders feature three wheels that work in unison to open the pores of your concrete.  During this process we also can use special diamond bits that will remove existing coatings like DIY or Professionally installed epoxy that has failed.  Details are everything, that is why we hand grind our edges, we want a uniform look and want no detail to be overlooked.
Most concrete floors have some cracking or pitting, or even broken edges. With our Fortress Fix product and process we can repair most damaged concrete and make it even stronger than it was when it was new. We always say that with any repair there is 1 part science, but also 1 part art. It is so rewarding when we can take a broken area of concrete and make it look better than new. Once we finish the repair process, we grind again to insure a smooth uniform foundation for the application of our floor coating.
Dust is the biggest enemy of adhesion.  We are maniacal when it comes to removing the dust from our floors. We use industrial, pulsing vacuums with specific wands for concrete dust removal and HEPA filters to reduce the airborne dust. We have special attachments that allow us to attach the vacs to our grinders, including our hand grinds. After vacuuming the floor several times, we then use variable speed blowers to blow out the remaining dust. We also take extra steps to blow off the garage doors and any other areas that might have collected dust.
It is our belief that by taking that extra care both on the communication and on the process side, we set ourselves apart. Our 15 year fully transferable warranty is one of the best in the market, that is not possible without our attention to preparation. Contact us today to talk about our process and product or to sign up for your Free Estimate. Our family would love to work with your family.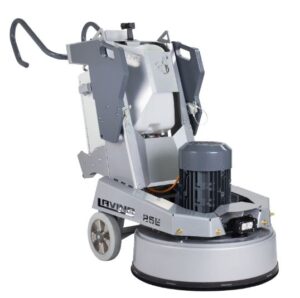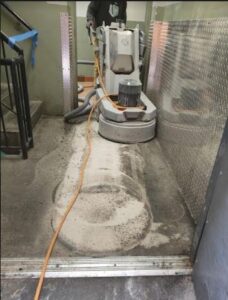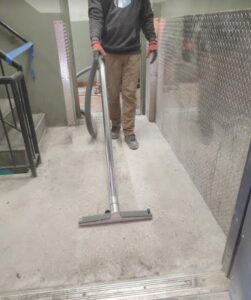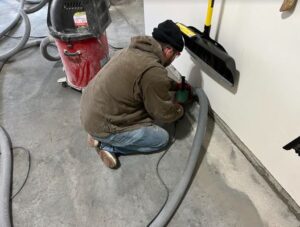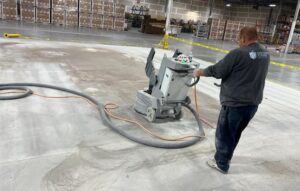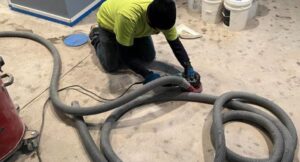 About Fortress Floors Midwest Pro
Fortress Floors Midwest Pro is a family owned and operated Cincinnati based concrete floor coatings company serving Cincinnati, Dayton, Kentucky, & Indiana. We specialize in coating garage flooring, basement concrete floors, concrete patio floors, pool decks, commercial floor coverings and more. We offer a Polyurea based concrete floor coating system that is 4 times stronger than epoxy concrete floor coatings or epoxy coatings. Our garage floor coatings can be installed in just 1 day making our product the perfect garage floor covering.
#strongerthanepoxycoating, #15yearwarranty, #100% UV Protected, #Cininnati, #Dayton, #Kentucky #garages #basements #patios #commercial #residential #pooldecks #1daygaragefloors