Skip to Content
High-Quality Products From a Proud Family-Owned Company
Fortress Floors Midwest Pro is a well-respected, family-owned company providing concrete floor coating services to customers in the Tri-State area and beyond. We believe in providing a seamless and thorough service. For instance, we always aim to apply the coating to any surface in a day. We still complete our responsibilities in as little time as possible for larger areas. Our residential and commercial clients trust us due to our professionalism, attention to detail, and commitment to superior products. For a beautiful and durable concrete surface, there is no better place. We've got you covered.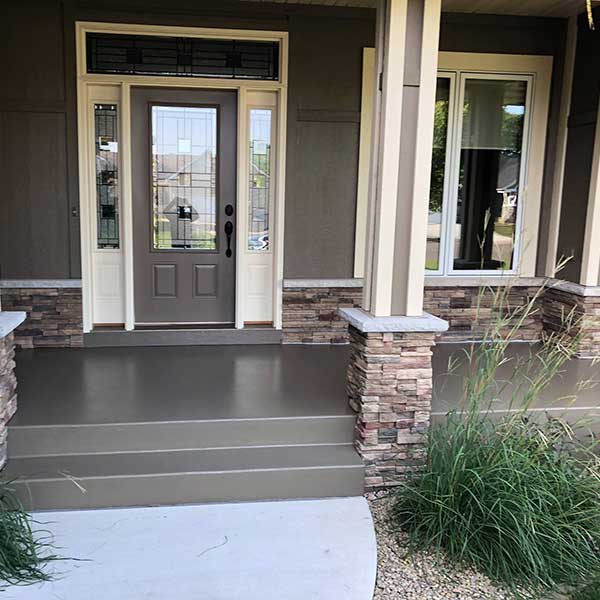 You Can Expect Superior Customer Service From Our Team
The Tack and Moorehead families started Fortress Floors Midwest Pro to serve the communities in the tri-state area with crucial concrete coating needs. We are a women- and veteran-run company that emphasizes superior customer support. Most importantly, we use a Midwest-made product that withstands the wear and tear of various environments – from residential garages to high-traffic warehouses. Our product has unlimited applications, making it the best option for protecting your property from road salt, motor oil, skid marks, and more.
Customizable – Our concrete flooring options are available in over a dozen different color options. Choose the right concrete flooring color to match your space and design.
Reliable – Most concrete floors can be installed in as little as one day. As a local leader, you can always trust us to arrive at your home or office on time. Our professionals have years of experience working with high-quality materials.
Long-Lasting – We follow a thorough preparation process to ensure proper adhesion to your floors. Our team uses high-quality products and the right equipment for long-lasting, durable results that look fantastic.
Unparalleled Concrete Coating in Just One Day
Over the years, we have honed our best practices to target outstanding customer service and concrete coating processes. Our experience means we know what we are doing and can handle complicated jobs. Our professionalism guarantees you will always feel like family when you work with our team. No matter what you need from our team, you can count on an unparalleled experience – all in one day.
Expand Your Living Space
Your Decorative Concrete Floor Installation Experts