Skip to Content
High-Quality Residential Concrete Floor Coatings
4 Times Stronger Than Epoxy
100%, Non-Blended Polyurea Base
One Day Garage Floors
15-Year Residential Warranty
5-Year Commerical Warranty
Coating That Doesn't Chip Or Peel
Family/Veteran/Women Owned
Free Written Estimates
100% UV Protected Against Fading
Antimicrobial And Antibacterial
Easy to Clean
Has your garage floor been damaged by years of oil and other fluids dripping from your vehicles or equipment? Are you looking for a way to convert your unfinished basement space into a usable area of your home? Fortress Floors Midwest Pro has the solution for you. We offer residential concrete floor coating to customers in Cincinnati, Dayton, Kentucky, & Indiana. Upgrade your space with our concrete floor coating. Our floors are much stronger than traditional concrete or epoxy, offering a range of benefits you can't get with any other kind of floor finish. We are your solution to traditional epoxy floor coatings and all DIY floor coating projects that have gone wrong. Our polyurea basecoat and polyaspartic top coat along with our proven process makes our product 4x's stronger than epoxy floor coatings.
Our floor covering not only protects your concrete slab for up to 15 years, but it also improves the look of your floor, turning drab concrete into a beautiful surface for your family to enjoy. Our process quickly transforms unused portions of your home into livable space, expanding your square footage. Call us today to learn more or request a quote for your project.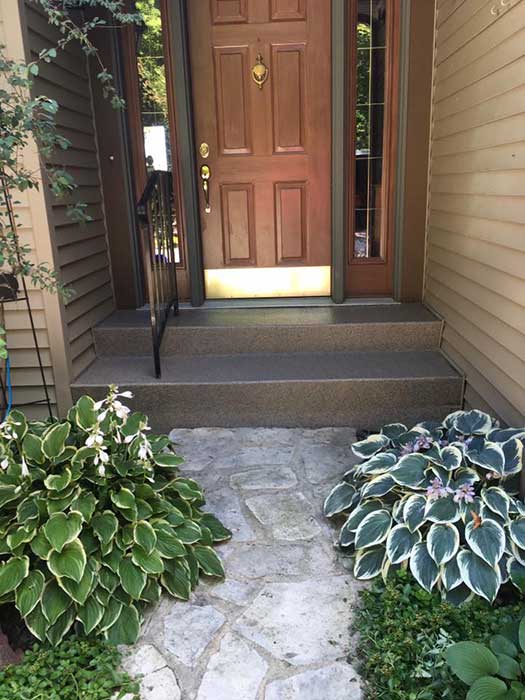 Update Any Area of Your Home
At Fortress Floors Midwest Pro, we use six easy steps to prep, coat and seal concrete. This product and process has been proven for over 20 years. Our coatings cover every inch of your surface, making them a great option for basements and garages. More importantly, they protect your concrete from corrosive substances such as motor oil and road salt. Given how much you use your garage or basement, it makes sense to invest in this service. In the past, we have provided our customers with residential coatings for the following areas:
Garages
Basements
Patios
Kennels
Porches
Staircases
Laundry rooms
New Floors in One Day
Many of our clients initially worry about the disruption concrete floor coating might cause. But there's no reason to worry because we offer a streamlined and specialized service. We have honed our methods over the years and can promise a new floor in one day. We'll prep, apply, and seal the coating and leave your home just as you left it before we arrived. Our efficiency is a significant reason for our success and reputation, and we work hard to maintain both. That's the Fortress Floors Midwest Pro difference.
Expand Your Living Space
Your Decorative Concrete Floor Installation Experts