Skip to Content
High-Quality Commercial Concrete Floor Coatings
4 Times Stronger Than Epoxy
100%, Non-Blended Polyurea Base
One Day Garage Floors
15-Year Residential Warranty
5-Year Commerical Warranty
Coating That Doesn't Chip Or Peel
Family/Veteran/Women Owned
Free Written Estimates
100% UV Protected Against Fading
Antimicrobial And Antibacterial
Easy to Clean
Keeping your business presentable is crucial, especially if customers regularly visit your space. Plain gray concrete floors are dull and uninviting and don't inspire much confidence. Fortress Floors Midwest Pro offers commercial floor coatings to the Tri-State area customers. Our services will dramatically revitalize your property and make a bigger impression on everyone who visits your building. Due to our proven product and process, we can complete projects in as little as one day. For more functional and presentable concrete floors, place your trust in our experts today.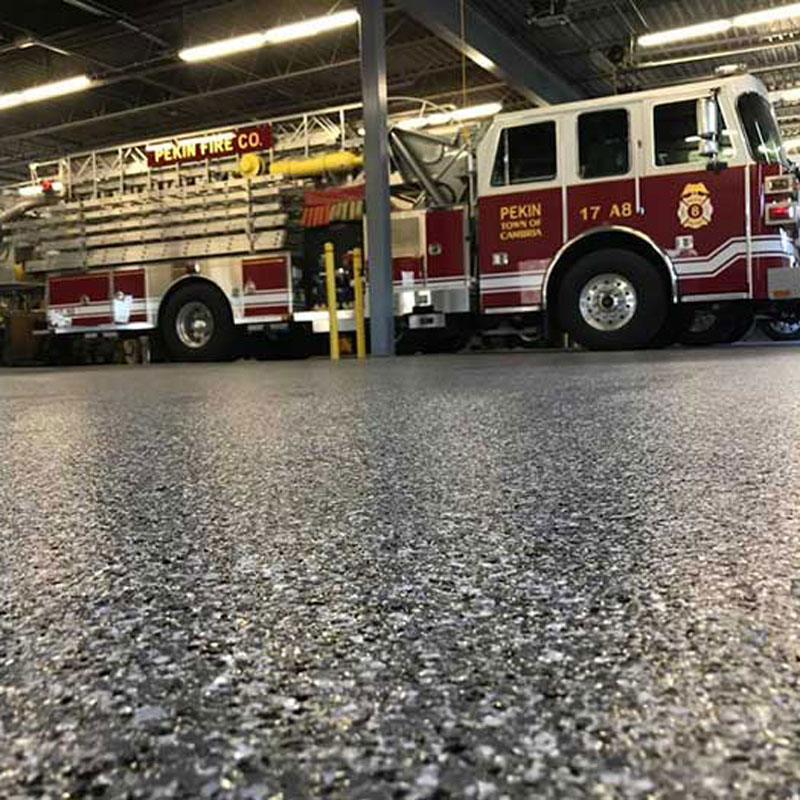 The Perfect Choice for Various Commercial Settings
Safety and durability are the most important factors regardless of the commercial flooring surface. You want to ensure your workers are safe and the concrete withstands the rigors of daily use. We use our experience and state-of-the-art technology to address those issues. Our floor coatings are non-porous and impermeable to liquids, oil, foods, and other substances that may harm your floor's surface. They are also very durable and impact resistant.
Our Floor Coating Is Perfect for All of the Following Commercial Spaces:
WAREHOUSES
RETAIL AREAS
LOCKER ROOMS
STORAGE FACILITIES
LABORATORIES
RESTROOMS
HOSPITALS
SHOWROOMS
RESTAURANTS
KENNELS
REPAIR SHOPS
SCHOOLS
We Ensure Productivity and Safety for the Long Haul
Keeping your commercial, industrial, or retail facility clean is crucial to productivity, safety, and your image. Our floor coatings are easy to clean because they resist stains and are impact resistant. Not only will installing our products create a low-maintenance surface, but it will also make your business look great. Most importantly, you can expect your flooring to last for years. Contact our team today to discuss installation at your commercial facility or request a free quote. We'll come out and visit your site and give you an estimate for our services.
Expand Your Living Space
Your Decorative Concrete Floor Installation Experts