Skip to Content
Concrete Coatings in Northern Kentucky
Concrete Floor Coating Services for Homes and Businesses in Northern Kentucky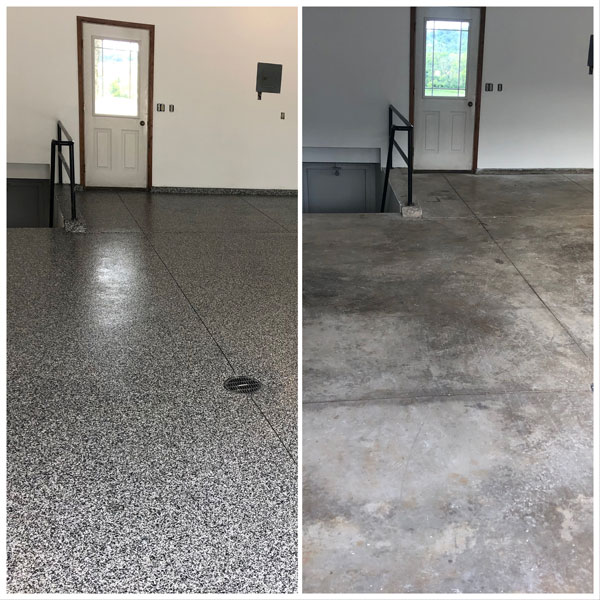 Fortress Floors Midwest Pro will fix your dated, broken and chipped concrete floors and make them stronger and fabulous in just 1 day*! For our Residential and Commercial customers in Kentucky, Ohio area, from garages, patios, basements, or businesses we are their trusted partner for concrete floor coverings. The difference is our Process and our Product. First using industrial grinding equipment we take the time to properly grind and repair your floor, then using HEPA vacuums and blowers we remove the dust and debris in order to create a Fortress Tough foundation for your new floor. From there we apply our 100% Polyurea Basecoat which is 4 Times Stronger than Epoxy coatings and your choice of Flake Color. After letting the floor dry, we then scrape to create your desired texture, vac and blow, and finally apply your Polyaspartic Top Coat. Most jobs we are in and out in just 1 day*.
After 24 hours you are able to get back on your floor and after 48 hours you can drive on your new garage floor. Our Fortress Coatings come with a Fully Transforable 15 year warranty for residential customers, they won't chip or peel, are non-porous, anti-microbial, and 100% UV protected from fading or discoloration.
For our Northern Kentucky area customers Free In-Person Itemized Estimates, call or message us now to schedule yours!
Your Trusted Concrete Floor Coatings Partner
Fortress Floors Midwest Pro is a well-respected, family-owned/operated company providing concrete floor coating services to customers in the Tri-State area and beyond. We believe in providing a seamless and thorough service that really focuses on our customers' needs. For instance, for standard garage floors we always aim to apply our concrete coating to any surface in a day. If your project is a little larger or more complicated, we still complete our responsibilities in as little time as possible. Our residential and commercial clients trust us due to our professionalism, attention to detail, and commitment to excellence. Our goal is 100% satisfaction for all our customers, we would love to work with you. For a beautiful and durable concrete surface, there is no better place. At Fortress Floors Midwest Pro, weve got you covered.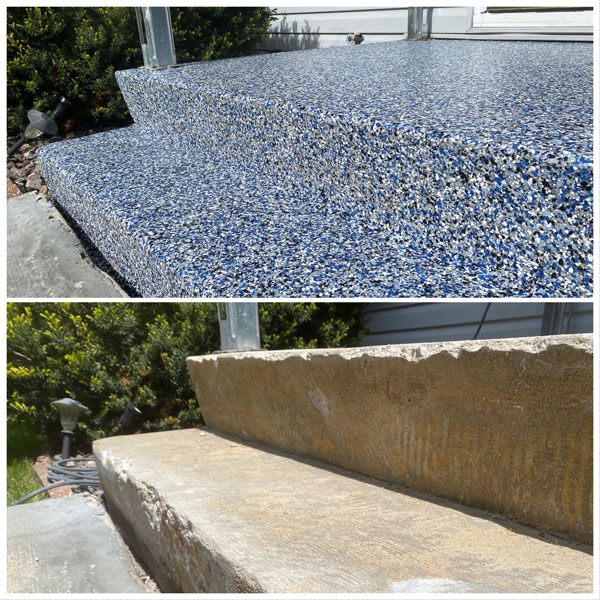 Residential & Commercial Concrete Floor Coatings Services:
Garage Floor Concrete Coating in Northern Kentucky
Patio Concrete Coating in Northern Kentucky
Basement Floor Concrete Coating in Northern Kentucky
Pool Deck Concrete Coating in Northern Kentucky
Pole Barn Concrete Coating in Northern Kentucky